Why our software
for crypto ATM?
Our Proprietary Intelligence Software, BITCOVAULT, is a unique tool that facilitates simple transactions for users, analyzes multiple source statistics, generates leads and target offerings, and connects all BITCOVAULT products into one ecosystem. All products follow AML/KYC regulations.
BITCOVAULT software pricing is based on the type of BTM you own: monthly fee for BITCOVAULT's BTM is 1%, third party machines is 1.5%.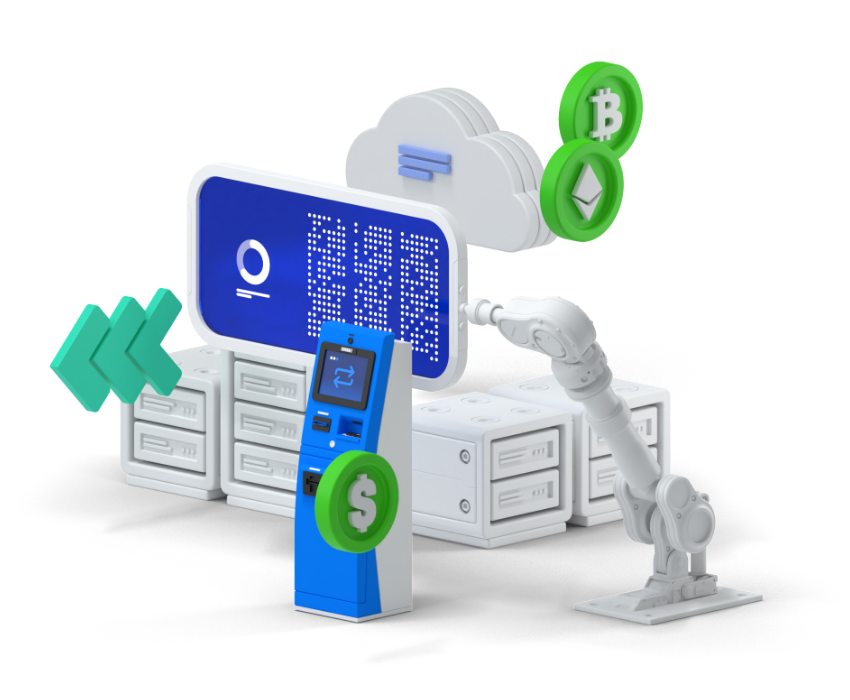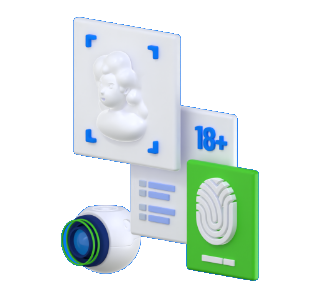 Our software was developed with Linux offering our customers stability, cost-efficiency, and secure solutions that are highly adaptable and flexible. While using our software, clients will receive regular system updates with the latest functional enhancements features. The system provides the ability to track transaction statistics, condition of terminals, AML/KYC compliance, and more. With our professionalism and experience, we can offer unique software with unparalleled scalability and reliability at a competitive cost.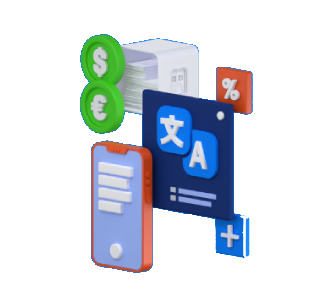 If governing requirements require the use of different scoring systems for checking client documents and identification, all of our terminals can be adapted to include unique features.
We support a wide variety of different bill acceptors, cash dispensers, and printers.
With support for multiple cryptocurrencies, our software can meet all of your clients' needs, now including multi language support.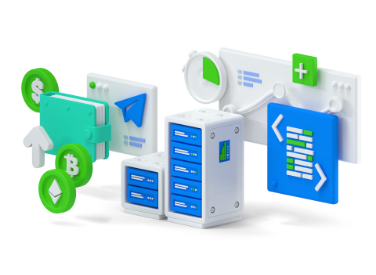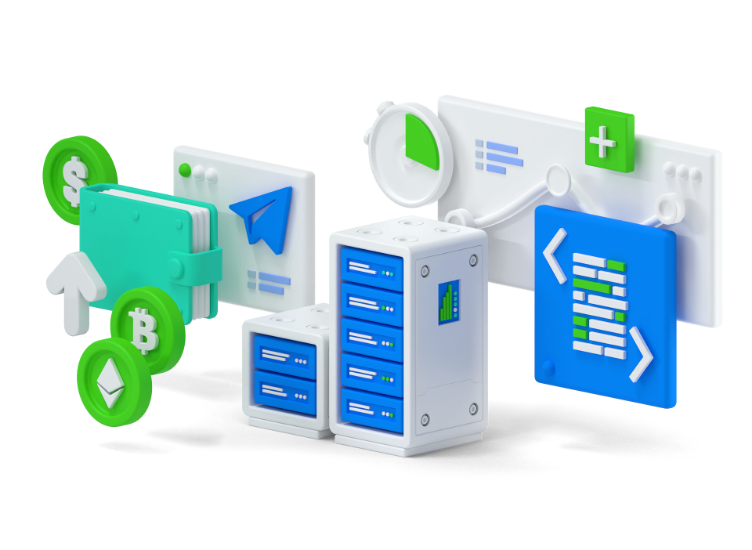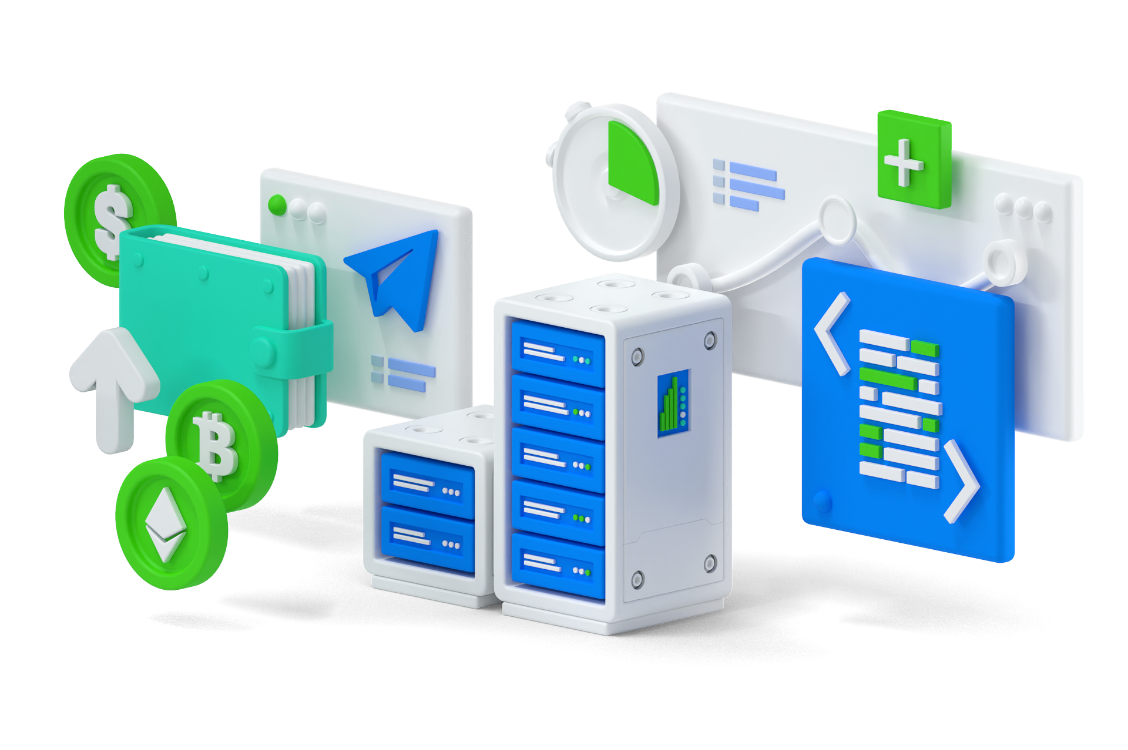 Flexible commissions and customizable fees
Simple set up and installation
Interoperable on multiple terminals
Consolidating payments into a single cryptocurrency reduces fees for your clients
Immediate and convenient cryptocurrency transactions
Our extensive experience, in-house production, and innovative cutting-edge technology will help to streamline your cryptocurrency business
Priority customer service
Linux operating system provides stability and security to our software
Already start your business?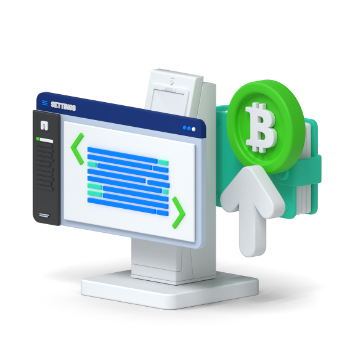 Ready to start your business?
Contact our customer sales representatives today and get full support to get started with your business.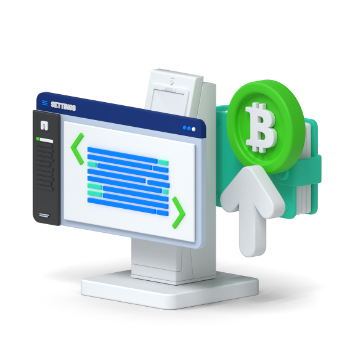 BTM Customer BUY and SELL Process
1
Each customer will select the cryptocurrency they want to transact and then select an option to either purchase or sell. Customers are prompted to enter their mobile phone number and will immediately receive an SMS message with a one-time password for the system.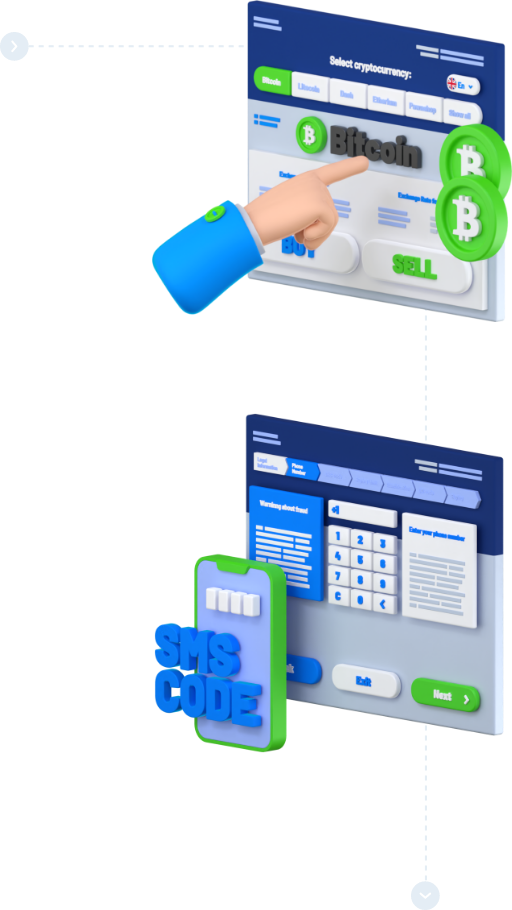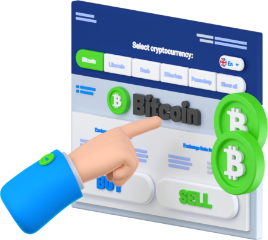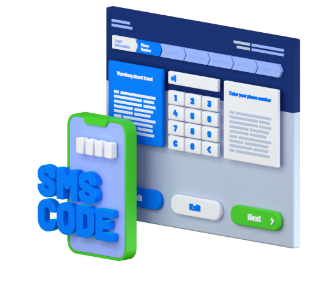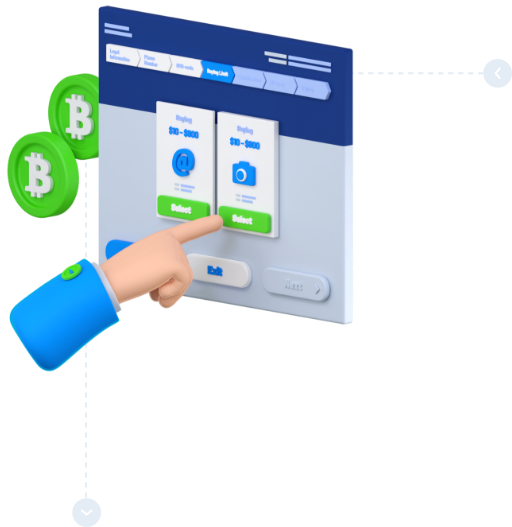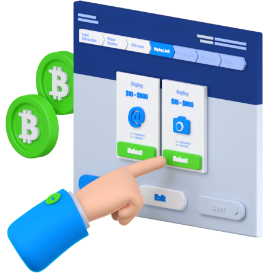 2
The software then displays the maximum limits available to buy per day. Limits will vary according to the control system used for confirmation.
3
The buy limits are determined by the identification process and available verification methods of the BTM. Identification methods such as a driver's license, social security number (which is checked in scoring systems), photographing a client holding an ID, and other customer identification types are all used to calculate the maximum amount a customer may be allowed to purchase through the BTM.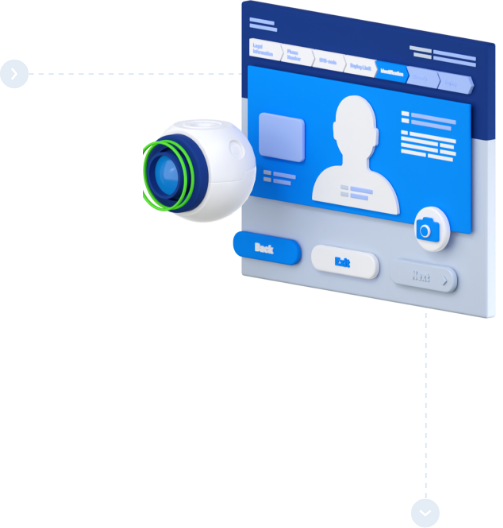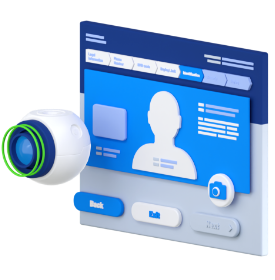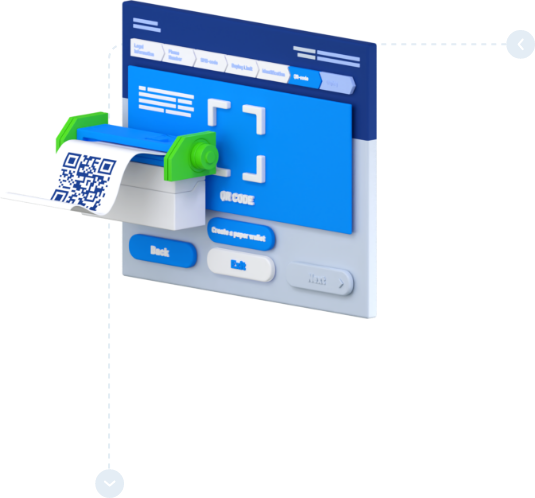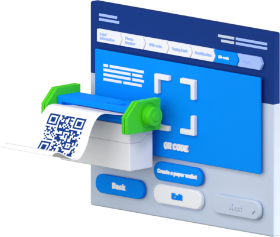 4
The user is then presented with the option of creating a new wallet or registering an existing one. The user then selects the "To make a deposit" function , the user must either scan a QR code containing an existing wallet address or create a new paper wallet.
5
The agent will set the message samples and each customer receives a confirmation after the transaction is complete.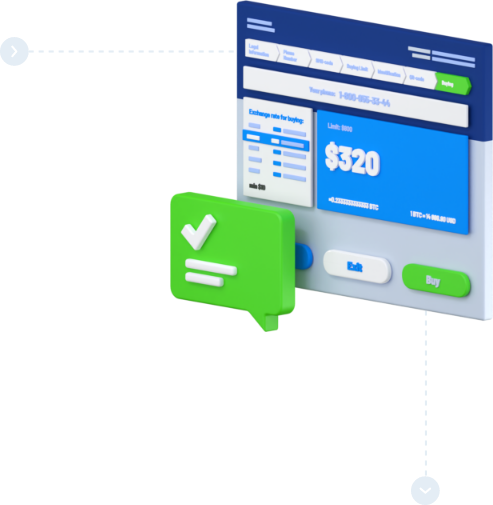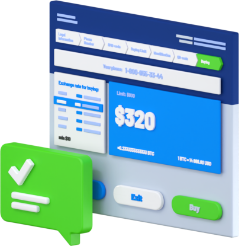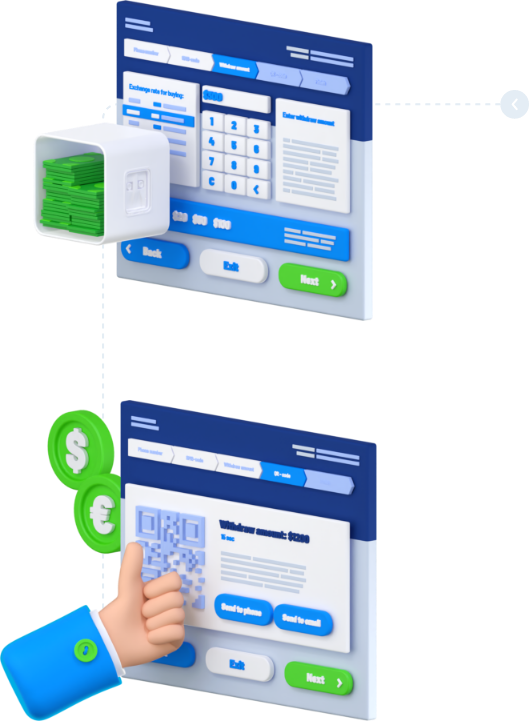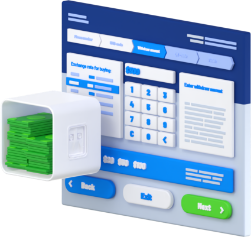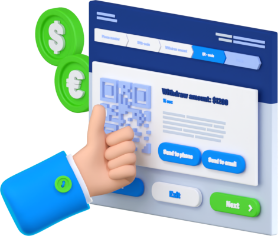 6
For the sale of cryptocurrency, the customer will first be presented with the current exchange rate and the available fiat value.After the chosen amount is selected, the customer will scan a QR-code for the cryptocurrency transaction and receive fiat cash.
At a crypto pawnshop, the client receives information about the terms and daily interest rate, as well as information regarding the risk of decrease of cryptocurrency assets due to cryptocurrency market rate fluctuations.
After that, the user can pawn his crypto assets and will be presented with the loan's terms. For example, 50% of the market value of cryptocurrency assets is loanable. When a client requests a $1,000 loan, he must pawn cryptocurrency assets worth at least $2,000. Based on basic active estimation, a rate increase due to cryptocurrency volatility can be calculated.
The proprietor of the cryptocurrency pawnshop can customize the interest rate.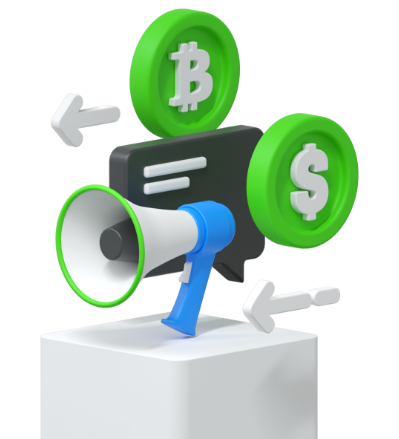 1
The user selects a cryptocurrency to pawn. The user supplies a mobile phone number, and authorizes the transaction through an SMS one-time passcode.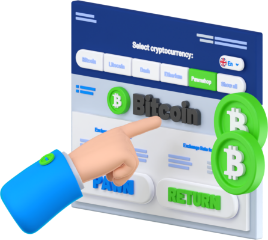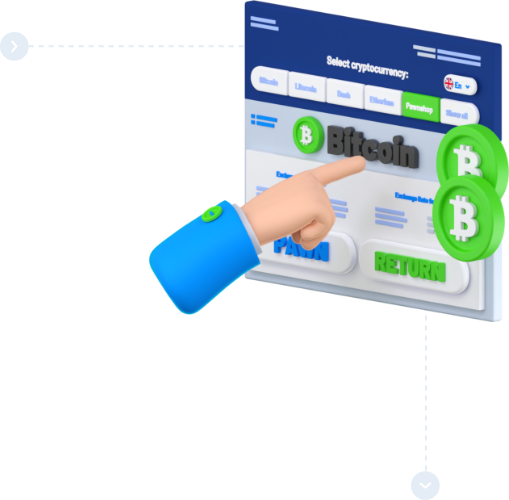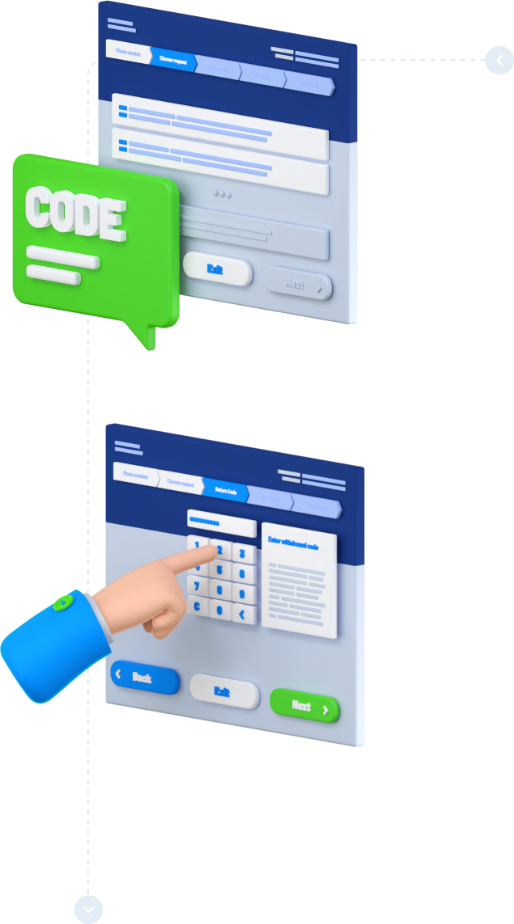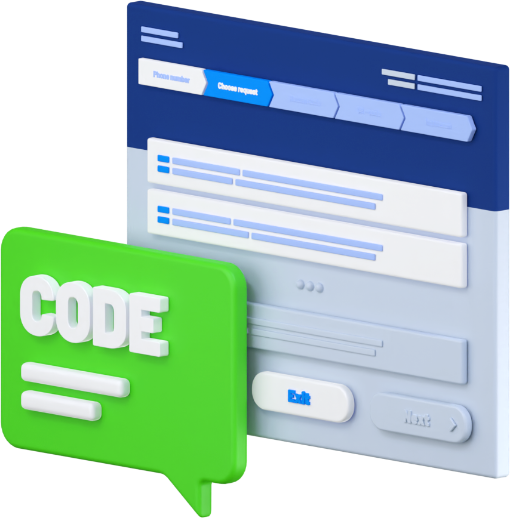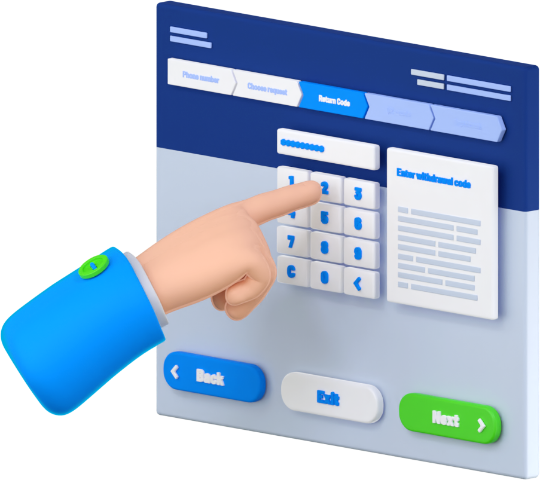 2
The user selects the amount of fiat cash they wish to receive, provides the code for fiat cash withdrawal, scans a QR code containing the wallet address for the cryptocurrency they wish to pawn, and afterwards receives their fiat cash.
3
To close out the loan and receive the cryptocurrency back into the users wallet, another phone authorization will take place. The user will enter the return code, deposit fiat cash or a corresponding amount including pawn interest, scan a QR-code with the wallet address, and approve the transaction.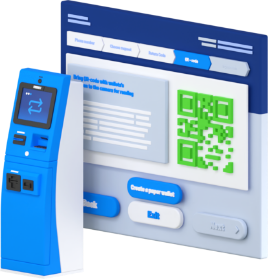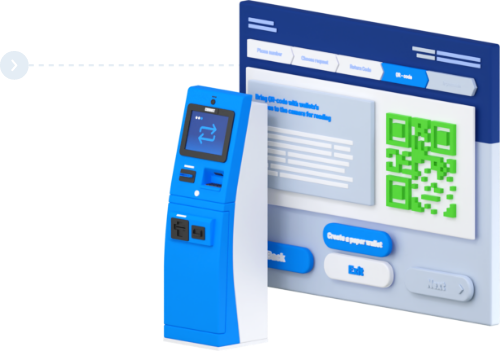 Back-office characteristic and owner protection
The software combines several solutions for wallet and exchange market management including payments, client statistics, and analysis. It also provides information in detail about the created wallets and transactions carried out and all client information is stored and available.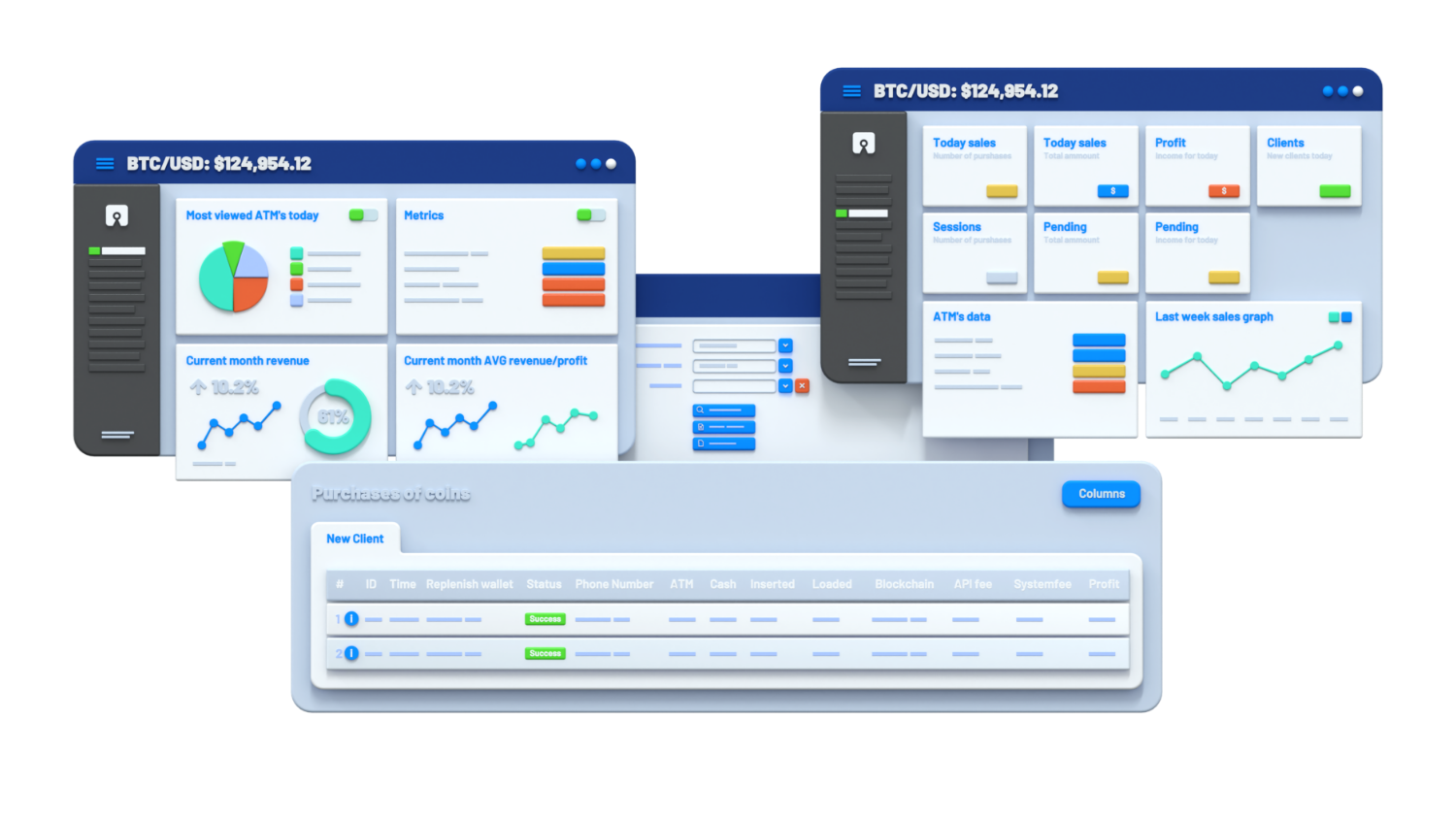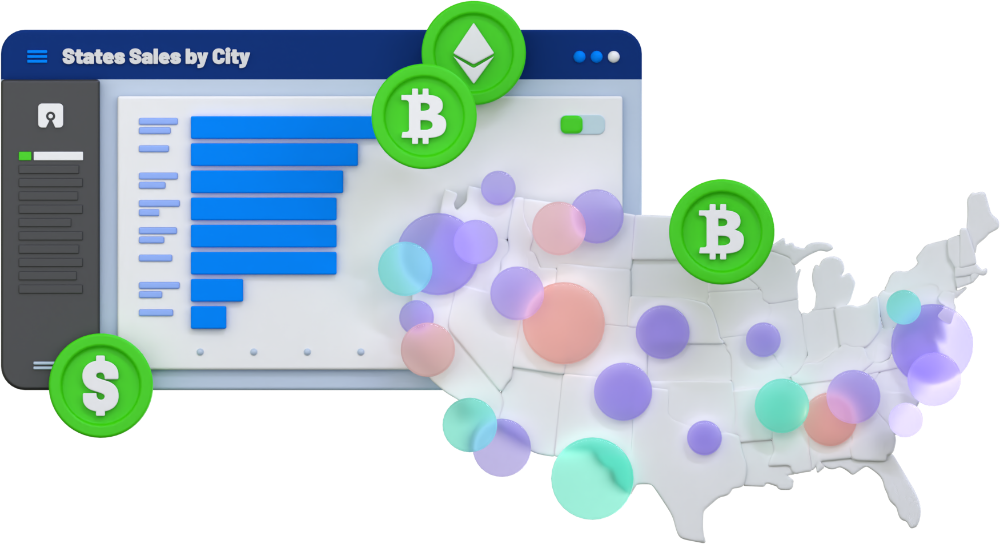 Markets and Wallets Supported
| Title | Exchange market functionality | Withdraw functionality | Currency support | Fiat support | Address generation |
| --- | --- | --- | --- | --- | --- |
| | | | Many | Tether | |
| | | | Many | USD, EUR, GBP, JPY | |
| | | | BTC, ETH, LTC, BCH | USD, EUR | |
| | | | BTC, LTC, BCH, ETH, XRP | USD, EUR | |
| | | | Many | Tether | |
| | | | Many | Tether | |
| | | | BTC | USD, SGD | |
| | | | BTC, LTC | USD, EUR | |
| | | | Many | | |
| | | | BTC, ETH, DOGE | | |
| | | | BTC, LTC, BCH, BTG, Zcash, Dash | | |
| | | | BTC, LTC, BCH, BTG, ETH, XRP, some ERC20 tokens | | |