Start Your Crypto Business.
We offer 4 different models of BTMs to suit a variety of needs. Each model has its unique strength and capabilities. If you are unsure about what model is right for your business feel free to contact us.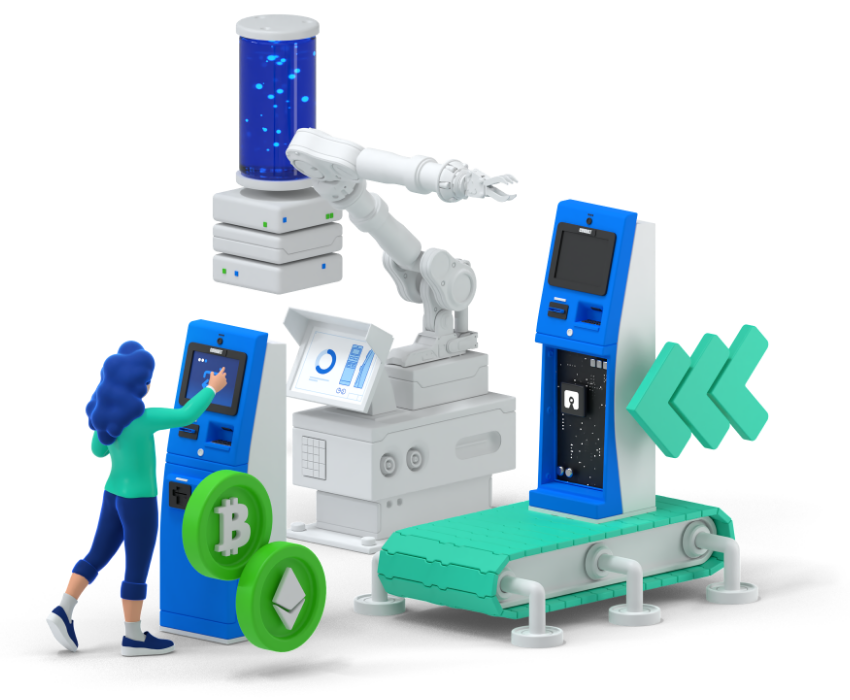 Model S

Elite

2 way

Model X

Simple

1 way

Model E

Premium

2 way

Model Y

Versatile

2 way

Bills acceptor
2500

notes

1500

notes

1500

notes

-
Bills dispencer

(2 denomination, 2 boxes 500+500 notes )

+
-
+
-
Recycler

(1000-notes security cash box and recycler box 100 notes x 2 denominations)

-
-
-
+
Best in self-checkout systems

UL/TUV Compliance

+
+
+
+
High security, 4-way
+
+
+
+
Touch Screen Monitor

(17'' or 19'' (optional))

+
+
+
+
Quality controlled QR Scanner and HD Camera
+
+
+
+
Dimensions

Deep / Wide / Height

23" x 20" x 62"
20" x 20" x 62"
20" x 20" x 62"
20"x 20"x 62"
v*

-optional
1
How can your customer use BTM to Buy?
A customer scans his QR-code with his crypto wallet for deposit, or types his address manually, then deposits cash into the BTM, and the cryptocurrency is transferred to his personal crypto wallet. If a user does not have a wallet, the crypto ATM allows the user to create a new Paper Wallet.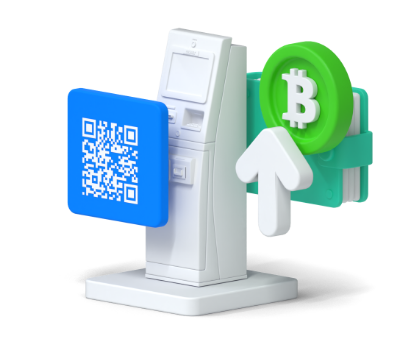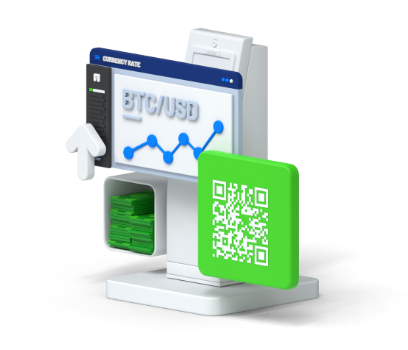 2
How can your customer use BTM to Sell?
BTMs equipped with a bill dispenser show the currency exchange rate and available cash withdrawal amount. Customer then scans the QR code containing the system wallet's address, trades the cryptocurrency, and receives cash from the BTM.
3
What is a cryptocurrency loan?
"Pawnshops" or similar establishments temporarily hold customer's cryptocurrency and receive fixed interest while customer receives a proportion of his cryptocurrency deposit in cash.