Bitcoin ATMs - new business possibilities in Crypto
BITCOVAULT presents the latest innovations in Bitcoin ATMs, coupled with our professional industry guidance to help you develop your next level cryptocurrency ATM business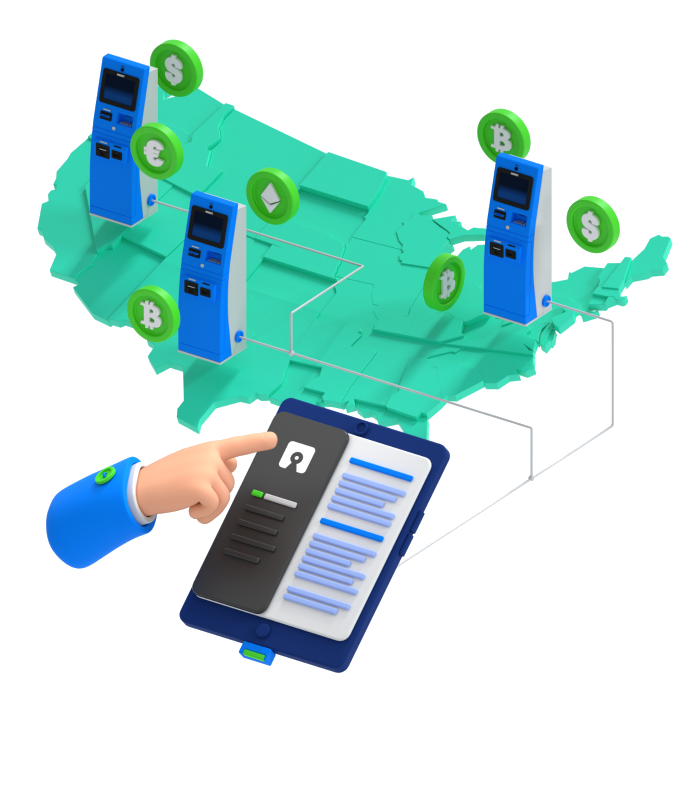 Adjust your fee and control ROI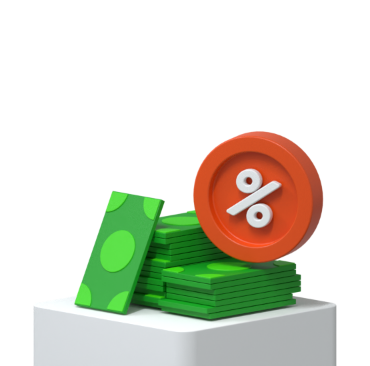 2 weeks lead time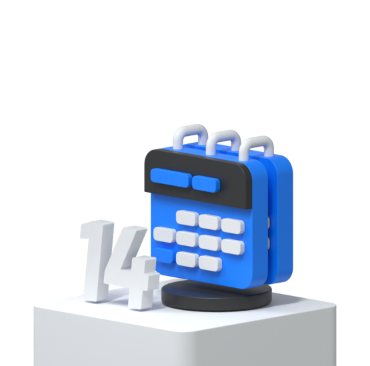 Free shipping across USA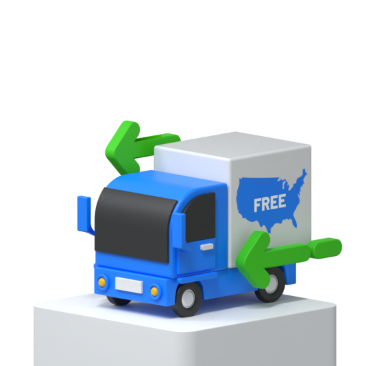 1-year warranty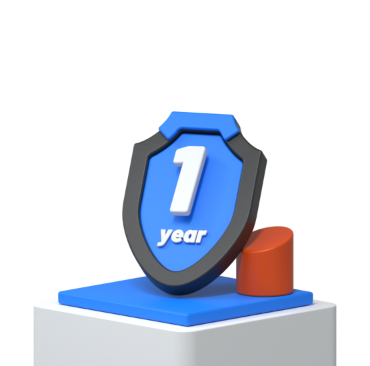 What can our clients expect from a ready-made BITCOVAULT business or BITCOVAULT software upgrade?
BITCOVAULT is a proven platform technology company with our own proprietary Bitcoin ATM Machines Manufacturing and Intelligence Software.
We provide cryptocurrency businesses and retail outlets with solutions offering cutting edge Bitcoin terminals, software and a reliable back-end experience.
All buyers of our Crypto ATMs become partners receiving bespoke attention offering our industry's expertise, hints, secrets and resources.
Ergonomically sleek and Smart Design with several color options to choose from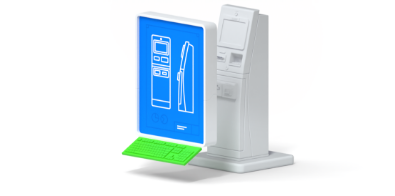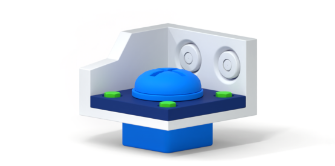 Easy to install with safety option to bolt ATM to the floor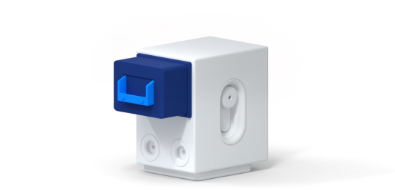 MEI Bill Acceptor with 1200 bill capacity AND Fujitsu Bill Dispenser with 1000 bill capacity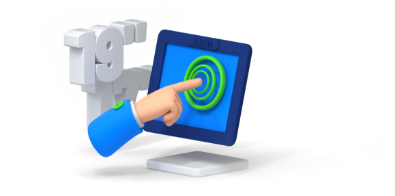 17'-19' Touch Screen options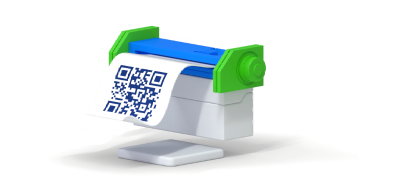 Custom Thermal Printer that prints QR Code receipts for your customers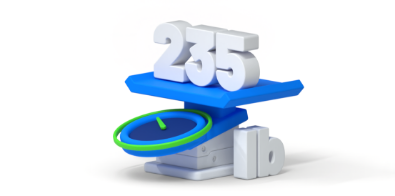 Built with robust steel material weighing approx. 235 lb.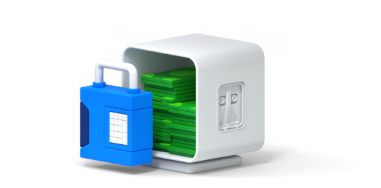 Designed for secure cash access through Double Panel entry equipped with electronic Audit Lock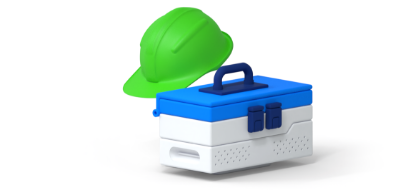 Simple access for First Line maintenance personnel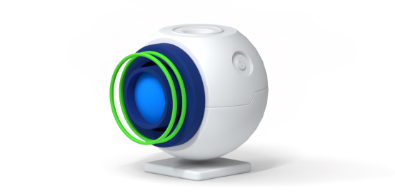 The most advanced webcam available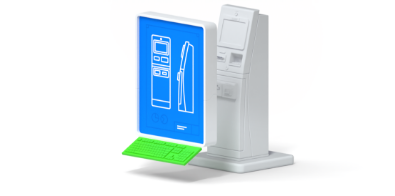 Ergonomically sleek and Smart Design with choice of several colors to choose.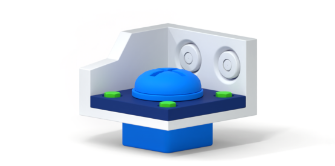 Easy to install with option to bolt Kiosk on floor for safety.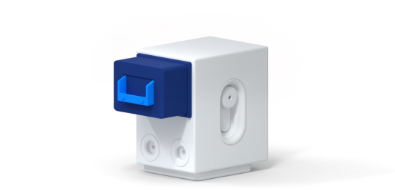 MEI Bill Acceptor with 1200 Bill Capacity Fujitsu Bill Dispenser
2 cassettes with 500 bills capacity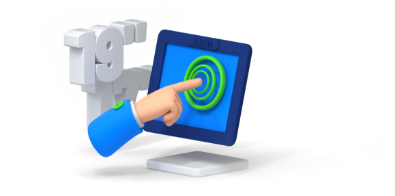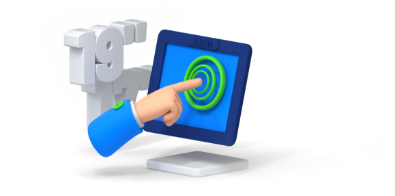 Custom Thermal Printer to print out Receipt with QR Code.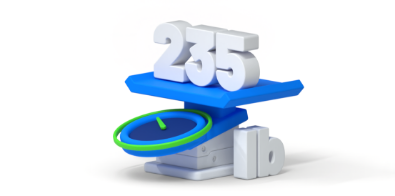 Made of robust steel material weighing approx. 235 lb.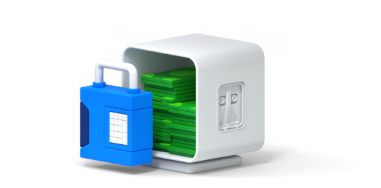 Designed for secured cash access through Double Panel entry equipped with electronic audit Lock.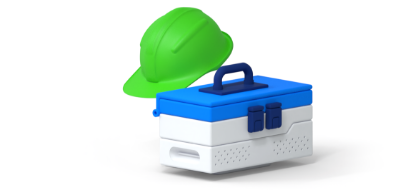 Easy access for First line maintenance personnel.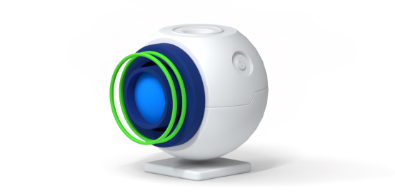 The most advanced webcam.
State-of-the-art software with reliable back-end access
Custom Thermal Printer prints QR Code Receipts
Powerful and customizable Dashboard for Operation, Compliance Officer, and Technical Team
Easy user transactions and friendly Interface
Comprehensive statistics and reports
Online monitoring of all ATM components
AML and KYC Regulations included, allowing virtually all components to be covered for Cryptocurrency Business operators
Customer photos, OTP, online name and address check verification, online OFAC list verification, ability to verify 3500 identification types from 150 countries, face recognition, masked face recognition, stop-list verification, and criminal record cross checking abilities
Customizable Logo, One-year warranty, software upgrades and tech support are included in the price
iPad and PC versions of the software
no ATM needed
And most importantly, connect all BITCOVAULT products into one complete ecosystem
Total number of system transactions
33.457.567
Total number of ATMs sold
12.457
Real-time Face recognition and ID matching using our state-of-the-art technology
Multiple Cryptocurrencies offered on a single platform with the option to add any coin or token from any exchange
The software can easily work on a PC, Laptop, Tablet, or smartphone
Pawnshops can provide crypto collateral loans using multiple currencies
Yes, they are. Bitcoin is outperforming all other significant financial assets. It is also the best performing asset of the decade. To this end, cryptocurrency purchases are at an all-time high. A Bitcoin ATM operator could break even in 3 to 6 months of business. More information can be found at our crypto ATM profit calculator.
So, how does a Bitcoin ATM make money?
You will recover your initial investment costs from;
Transaction surcharges
Every ATM user will pay a direct fee on each transaction. The vendor will earn approximately 1% to 4% as the profit margin on the transaction surcharge fee.
Commission fees
The ATM user could pay commission fees as high as nearly 8% to 10% on each purchase and 6% on each sale.
High foot traffic to stores
A BTC kiosk placed in an area with high foot traffic could have an average of $30,000 in transaction volumes each month. Consequently, an operator could earn $3,000 in gross monthly profit. You should know that to earn such amounts the bitcoin ATM location should be good and also it takes some time for a new business to take off.
Why purchasing Bitcovault bitcoin ATMs is even more profitable?
Our crypto ATM software suits all models of practically all ATM manufacturers. The Bitcovault Proprietary Intelligence Software works with Bitcovault ATMs, GeneralBytes ATMs, Lamassu ATMs, or any used ATMs.
It even works (after upgrade) in older banking operations automated teller machines. What is more, we charge only 1% for all processes transacted on bitcoin machines with our software installed (*the actual amount charged depends on the contract).
Bitcoin ATMs may go for as low as $5000-6000 and sell as high as $14,500. Cost varies depending on the bitcoin ATM manufacturer and a machine's features. On top of that, used bitcoin ATMs may be cheaper than new machines.
As an illustration, a two-way BTM that supports the sale and purchase of cryptocurrencies will cost more than a one-way machine that only supports BTC purchases. The Bitcovault BTC ATM is a top-of-the-range machine that is flexible and reliable thanks to its robust software.
Bitcovault Proprietary Intelligence Software has all required AML/KYC regulations in place and provides essential business data analytics. In addition, the Bitcovault Bitcoin Teller Machines (BTMs) cost from $5699 to $8599 and have free shipping to North America. All Bitcovault ATM models can be found at Crypto ATM online store page.
Choose your preferred Bitcoin ATM model. Then, place your order by adding machines to your cart and initiating order requests. We are the first place where you can purchase crypto ATMs online. Next, register AML/KYC requirements (if in the USA) with btmcompliance.com.
Then, secure a steady supply of Bitcoin and deploy your Bitcovault machine to your kiosk's location. Finally, ensure that you have adequate service cash at hand.
There are many producers of bitcoin ATMs and choosing the right crypto machine is not a very simple task. As for Bitcovault bitcoin ATMs manufacturer, we try to stand out in the market by providing better customer care, flexibility and loyalty. We are just starting our business of selling cryptocurrency exchange kiosks in the US, but our company has a huge history in both ATM manufacturing and banking and payment software development. The fact that we are a young team in the crypto ATM market is a great advantage for our potential customers, as we provide the most flexible cooperation terms and the most favorable purchase terms. You can read more about our company on the page About us.
Consequently, we are better for potential BTC ATM vendors that need adequate start-up support. Some of Bitcovault competitive points include:
Flexible software suitable for many ATMs
Reliable hardware that is adjustable for customers' needs
Full support at any stage of buying and implementation, the installation process
Yes, you can. However, you will find it easier to operate a BTC kiosk if you approach Bitcovault for full-service placement. Before purchasing a BTC ATM, research ATM business regulations and approach a crypto-friendly baking partner. Then, open your hot wallet, place your machine in the right spot, and you are good to go. You also can read our article about all issues of bitcoin ATM owning.
It depends very much on the manufacturer and the software installed on the ATM, on average on the market, these figures can vary from 1-2 to 5-8 percent.
As an illustration, Bitcovault levies a 1% to 1.5% fee charged on transactions as per ATM volumes for their software customers and services provided. This is one of the industry's lowest fees.
Most Bitcoin ATM providers earn a commission on transaction volumes. A minimum of ten transactions could fetch $25 in daily profits. The income potential of a single retail BTC machine could bring in approximately $450 to $750 in revenue. BTC ATM operators are making much more returns than traditional ATM operators (as you can see here https://www.linkedin.com/pulse/bitcoin-atms-vs-regular-phillip-mckenna) as the world shifts its attention to digital currency investments.
North America is home to over 24000 bitcoin ATMs, up from lows of 4,212 in early 2020. More data, however, shows that these are conservative estimates. There may be over 48,000 bitcoin ATMs in the US.
Order your Bitcovault Bitcoin ATM by submitting your documentation. Then, to access personalized solutions, complete a host location questionnaire on the Bitcovault website - Contact us. We will deliver your ATM to your location at no extra charge in the territory of the United States. We also deliver our automated teller machines to other locations and regions such as: Spain, Australia, Mexico, Panama, El Salvador, for more information please leave an inquiry.
Yes, it is. You could earn a monthly $3,000 commission on a $30,000 crypto transactions volume. You can read more about cryptocurrency ATM investments profits in our blog.
Traditional finance services such as bank branches and ATMs are declining as tech-savvy millennials, and GenZers embrace cashless payments. Fortunately, the reverse is true for cryptocurrency ATMs.
They are on the rise as crypto mass adoption kicks off, and the less tech-savvy crypto investors seek easy-to-use BTC purchase and payment channels. Data shows that bitcoin ATMs could make 3X more profit than regular ATMs.
A bitcoin ATM business's start-up costs are determined by the model and number of machines you would like to start with. Larger investors can purchase a $14500 ATM and input liquidity to the tune of $10 000 - 20 000.
We can consult you on the question of starting your own business with crypto ATMs and also you can read more about how to start a BTM business. Also, you can see our prices for cryptocurrency ATMs on the store page, where all models of our equipment are presented.
To start a cryptocurrency ATM with no money, first, research and understand the industry, the competition, and threats. Create a legal entity for your business by first consulting with an accountant or attorney with industry experience. You can raise capital via:
Peer to peer lending platforms
Decentralized finance lending protocols
loans from credit unions or banks
Find a business partner
We can't advise you how to start such a business without money. But we can consider working with you if you don't have enough start-up capital, just send your inquiry. We have turnkey solutions, give us a call.
The average BTC ATM could hold approximately $5000 - $20,000 in liquidity. The average machine can require a weekly $2000 cash deposit for BTC liquidity on a rotating basis. The typical NCR ATM has four cash cassettes in its cash dispenser, holding at least $5000 - $10,000 during off-hours.
BTMs are safe. A hacker can only access your wallet if they access your private key. Bitcoin ATM users use cold wallets, so their private keys are safer from hackers than cryptocurrency investors that leave their private keys on an online exchange's hot wallet. That said, a BTC kiosk operator must upgrade their machine's firmware to protect users and their business from malware.
Prominent BTC builders include many different companies and making a choice is not a simple task. This process of building BTMs is commonly referred to in professional circles as manufacturing. Bitcovault is a reliable manufacturer of ATMs for buying and selling cryptocurrencies, including Bitcoin, Ethereum, Dash, BCH and others. Our office is located in New York City, we have placed over 350 Bitcoin Teller Machines (BTMs) in the US Market since launch in June 2017 and were previously known as Covaultbtm Company rated and listed at Coinatmradar here.
Yes, in a sense, to start a business related to ATMs for exchanging cryptocurrencies, it is more convenient to use a legal entity. But it's worth noting that if you don't have a company, you are an individual and want to start such a business, you can contact Bitcovault, we have appropriate comprehensive solutions that will allow you to engage in such business as an individual, call us or leave an application through the website.
Bitcoin ATM businesses are exposed to various financial risks and identity theft schemes. Personal liability protection will keep you safe from litigation and give you more tax options.
Yes, they do. ATM theft is costly and costs businesses annual losses of about $4.5 million. Criminals often pick up ATMs, load them into their trucks, then use skimming devices to trigger cash release after blowing them up. Use GPS tracking to curb theft. Additionally, a BTC ATM should have geofencing and real-time attack notifications.
The best locations for a BTM include:
Banks
Credit unions
Close to financial institutions
Casinos
Nightclubs and bars
Hotels
Grocery stores
Gas stations
Festivals and events
Cannabis dispensaries
More information you can read at our crypto ATMs location guide.
BTM operators must register their services with the Financial Crimes Enforcement Network (FinCEN). They must also comply with the Bank Secrecy Act's (BSA) Anti-Money Laundering provisions to operate legally.
Yes, some cryptocurrency ATMs do dispense cash. They will convert your BTC to USD when you sign and connect to a wallet that has cryptocurrency in it.
ATMs could shut down should there be a power blackout and no access to backup power, such as Uninterrupted Power Supply (UPS).
To buy Bitcoin, feed cash into the BTC ATM. Then, generate a Q.R. code from your cryptocurrency wallet on your mobile device. The ATM will scan the code and send you your Bitcoin purchase. To sell Bitcoin, a user sends Bitcoin from their digital wallet to the Q.R. code provided by the Bitcoin ATM. More information you can read in our blog.
Yes, it is. Bitcoin is legal in the U.S. and most other developed countries.
You've got Questions, We've got Answers: