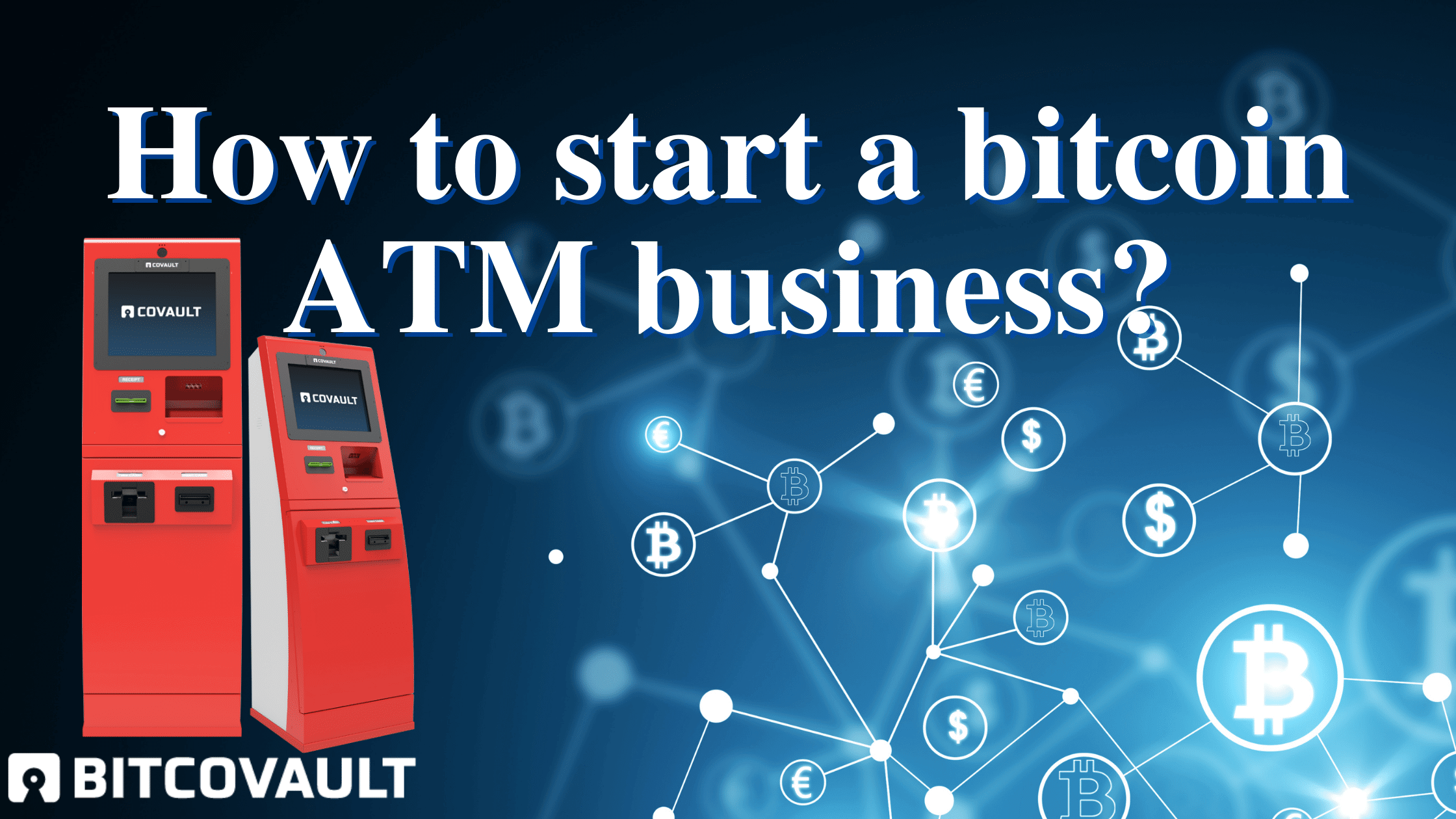 How to start a Bitcoin ATM Business – Complete Guide!
Bitcoin and other cryptocurrencies popularity
The year 2020 was the breakout year for cryptocurrencies and Bitcoin ATM installations. In the middle of a pandemic, Bitcoin and other digital currencies took off, and this momentum is carried through to 2021. With cryptocurrencies exploding, the combined value of crypto coins surged by 220% in the last year, indicating that we are nearing mainstream adoption.
Bitcoin, the oldest and the most popular cryptocurrency token, saw its all-time high in November, with the price surpassing $68,000. While the price has dropped back to as low as $56,000, the indicators are clear – there is no stopping the adoption of Bitcoin.
Not only is Bitcoin here to stay, but it is expected to go into mainstream adoption in the coming years. With Bitcoin's market value hovering in and out of the $1 trillion figure, Bitcoin will soon make it big, and in such a scenario, the day where you could pay your supermarket bill with Bitcoin isn't too long away.
In this wave of Bitcoin going mainstream, one profitable business opportunity that will prioritize over the rest is the Bitcoin ATMs. Soon, the ATMs we know that dish out fiat currencies will become obsolete, and with the common acceptance of Bitcoin, we will see Bitcoin ATM business opportunities arriving.
Quick infographic instruction on BTC ATM business
So what exactly is a Bitcoin ATM Business, and how can I get started?
Are there any legal complications that arise within this opportunity?
In this guide, what we want to do is to provide you with a complete overview of the Bitcoin ATM business plan and how you could be getting started on your own ATM business in the next few months.
The Starting Point of Bitcoin ATMs Business
It was in 2013 October when the first Bitcoin ATM was installed in Vancouver, Canada. It was the first of its kind, and the first one in Europe was in 2014 December. The USA later followed suit with its first installation in February 2014.
Although the start of the Bitcoin ATM business dates back a few years, the progress since then was slow. According to Coinatmradar, in the first year, only 93 ATMs were installed in the US. It was a similar situation elsewhere as well.
But, with the appreciation of Bitcoin in early 2018/19 came the initial push for the ATM businesses. 2020 and 2021 are becoming the icing on the cake.
Bitcoin ATMs – The current market situation
The number of Bitcoin ATM businesses has surged in the last two years. A lot of this is primarily due to the cryptocurrency boom we witnessed from 2020 through to 2021.
According to reports, the number of Bitcoin ATMs increased by X 8 fold from 2019 and now. At the start of 2019, the number of ATMs stood at 4,284, and by the end of November 2021, this figure had increased by 800%. The current number stands at 32,008.
A major portion of these ATMs resides in the United States, with the current number staying at 27,938. This is a 1000% increase from the initial units installed in 2019, which was 2,307.
So what does it say about the future of Bitcoin ATMs? More and more crypto ATM business options have commenced due to the unprecedented demand. More and more individuals are turning towards Bitcoin as an investment and averting the economic fluctuations that the world faced as we got through the pandemic.
This doesn't mean that you would be sidelined and that the trend is fading away. The demand for Bitcoin exceeds the existing growth of Bitcoin ATMs.
Currently, more and more major companies in the US have turned to accept cryptocurrencies as an accepted medium. A 2020 survey by HSB revealed that 36% of the small-medium businesses in the US accept Bitcoin. Alongside these small-medium businesses, major fast-food chains such as KFC, Burger King, and retailers such as Overstock recognize Bitcoin as an accepted payment medium.
In such an ecosystem, a cryptocurrency ATM business fits in as an ideal investment for any individual to commence.
What are Bitcoin ATMs?
So a Bitcoin teller machine works just like any other ATM that you use today. We transact with an ATM to either withdraw cash or to deposit. A BTM looks just like one of the traditional machines but with a few tweaks.
Relying on this same principle, a Bitcoin ATM will allow users to buy and sell Bitcoin. Most of the Bitcoin machines we see today have two-way transactions, and about 40% are only one way.
A crypto ATM connects to the Bitcoin Wallet or exchange with an internet connection to carry out the transactions as necessary.
The opportunity at hand - start from a business plan
With a clear and precise crypto ATM Business plan, there are several ways for a store owner or a service provider to get a profit from the operation. The first is the direct profit that comes from the transaction fees. The fee charged is an immediate profit to the owner of the entire process. The more transactions you have, the more the profit.
Operators who've already started on their Bitcoin ATM business report up to $30K in revenue and predicted reported that figure in the $20-25K range. With visibility, placement nailed in your ATM business plan; you could reach great figures.
Approximate figures can be found at the profit calculator page.
There is ample opportunity to increase the number of transactions with the location you place your ATM business. Location plays a crucial role in the transaction volume, so selecting the best fit will prioritize. Populated urban areas are always an excellent option to go with.
If it is a convenient store, there will be more people transacting with your machine. This will eliminate customers having to go through the hassle of driving long hours to get to the nearest Bitcoin ATM business and resort to the convenient one.
However, many new operators report that their newly installed machines will take up to a month or two to reach the desired turnover.
The Costs of business opening
When you are getting started, you will need to understand that a significant capital expense needs to be set aside for the hardware. Depending on the supplier and the solution (one way or two way), the cost of a machine will be between $6000-$11000.
There is also a delivery cost in getting the machine to your location. If you are looking at an overseas vendor, an additional import tax will also be added. Installation of a new machine could be done with the help of an employee of the operator.
The capital expenditure, including the machine, the delivery, and the taxes, could range between $10-15k.
If you set the Bitcoin ATM in a convenience store or a mall (which we highly recommend you do), you will add a rental to the monthly costs. On average, the cost of renting a place is in the range of $300-$700 per month.
The rental will also depend on the crowd, the type of customers, and the location. Before choosing the right place, it is always wise to do a background check to ensure the ideal location.
Once your ATM is set up, you will need to transport your cash from the machine to the bank. There are cash collection services that you could use. The usual cycle happens weekly, but depending on your machine, this could be changeable.
You will also need liquidity for the operation, and there are comprehensive approaches you could use. Ideally, this split could be between 50/50 to 80/20 ratio between fiat currency in the exchange and BTC in the hot wallet.
The Customer Advantage of crypto ATMs
With more and more individuals heading to purchase cryptocurrencies, establishing a Bitcoin ATM business essentially solves quite a few significant problems that customers face when they transact with Bitcoin.
Financial Privacy is one of the key concerns when it comes to the use of such ATMs. Bitcoin was built on the premise of being secure and a decentralized unit of exchange.
If you know how Bitcoin works, you should be aware of the working model of Blockchain tech. When you carry out a transaction from one wallet to another, the record is visible for anyone to see. But when you transact from a Bitcoin ATM, there is no link between your identity, your wallet, and this ensures there is 100% secrecy.
In addition to the privacy, by introducing a Bitcoin ATM business, you bring in a level of safety. Even significant changes see routine interruptions due to hacks, but ATMs are pretty much tamper-proof.
The ATMs aid the users to evade the whole KYC process that leading online exchanges force on the users. This means that online exchange has access to personal data, photographic proof, and even banking information. By using a Bitcoin ATM, you have the option to evade these lengthy and data-sharing processes easily and find your way in.
When customers interact with your Bitcoin ATM business, only the two of them and no other middle party, cryptocurrency holders build a sense of familiarity and trust when it comes to an ATM.
Where to buy your Bitcoin ATM
There are several options when it comes to choosing a partner. You will also need to consider several factors before coming to a decision.
Here are two options that you could choose to make your purchase.
Bitcovault crypto ATMs
BITCOVAULT is the latest innovative Bitcoin Teller Machines that come with ample customizations and options for buyers.
The Bitcoin ATM comes with state of the art developed front-end software that is also backed with a robust back-end for the provider to keep track of progress, monitor revenue, and compile comprehensive reports at the end of the day.
Here are a few of the top features that come with BITCOVAULT:
2-way-use (select model)
Sleek, modern design
Build with a military-grade robust steel
Easy to install
Secure cash access with electronic audit lock
17'-19' inch touch screen display
An advanced state of the art webcam
Custom Thermal Printing for QR code receipts
Live tracking of all components
You can easily purchase BITCOVAULT's Bitcoin ATMs along with the software via the website by filling out a requisition form. What's even more interesting is that the team at BITCOVAULT has its in-house industry experts to help you find the ideal placement and support to get started.
Pricing: $5699-$8599
The Marketing push
Now that you've understood the possibilities and shortlisted the service provider, you will need one final push in the Bitcoin ATM business plan to make it a resounding success.
Now is the time to let the world know about your crypto ATM business. You could start by integrating your newly formed venture into the social channels. Go ahead and create a Google Map listing for your business and add it as a location on Facebook.
You could even have a dedicated handle on social platforms to drive more visibility to the ATM. Joining groups exclusively dedicated to cryptocurrencies and making noise about your installed machines is also a way to get attention.
Next, proceed to list your ATM on popular Bitcoin ATM websites. These websites act as a guide for any user looking for the closest machine for a transaction. All these sites have regular updates, so your location will soon be visible to hundreds of individuals in the locality.
Easily add your location by creating an account and geo-tagging the place in any of these websites:
coinatmradar.com
bitcoinatmnearme.com
coinmap.org
Buybitcoinworldwide.com
The Legal avenue – what you need to know about crypto ATM business legal issues
Several laws govern the operation of Bitcoin ATMs. You will need to abide mandatorily by these rules if you wish to carry out your ATM business plan successfully.
Here are the legal avenues at both the Federal and State levels:
Federal – You will need to register with the Financial Crimes Enforcement Network as a Money Services Business. Once registered, you will need to follow additional requirements that include the appointment of a compliance officer. Having a law firm that specializes in Bitcoin ATM compliance is an advantage.
State – Each state has its laws about 'money transmission'. A majority of the states require providers to get a Money Transmitter License (MTL) to operate. Try seeking advice from a Bitcoin ATM business expert before getting started.
The Risks of Crypto ATM business
Running a Bitcoin ATM business might be the single best decision you might take in the next few months. But there are a few risks associated with the entire process as well.
There are two common risks associated with the entire process:
Exchange Rate risk – the risk involved by selling Bitcoin from your stock. There is a certain holding amount of time the operator needs to hold Bitcoins before transferring it to the Bitcoin ATM and the user. If there is not enough Bitcoin available, the ATM operator will manually refill. Here, the risk lies in the market fluctuations. If the price rises or falls, the loss falls on the operator (provider)
Counterpart risk – Here, Bitcoin that is sold via the ATM comes from the exchange. The operator holds the funds on the exchange and when there is a sale, a deal is triggered at the exchange. The risk here lies within the exchange. If it is harmed or hacked, the operator has a chance of losing his funds.
Physical Damage – Physical damage risk arises at a Bitcoin ATM business just like others. If there is no secure way to transport cash to the bank, you are exposed to theft. A fitting solution would be to have a proper security protocol in place to prevent any physical damages.
How to Register AML/KYC requirements for crypto ATMs?
Crypto ATM businesses must take several steps when setting up their operation process. While you are getting to know how to start a bitcoin atm business, you should not overlook regulation from both the federal and state level. These regulations are central to the bitcoin ATM business plan, and you must comply with them.
Anti-Money Laundering (AML) and Know-Your-Customer (KYC) requirements are usually state regulations that may vary between states of the same country. On the federal level, the U.S. Treasury's Financial Crimes Enforcement Network (FinCEN) is the body that regulates cryptocurrency ATMs through the administration of the Bank Secrecy Act.
Registering with FinCEN is easy, as this registration is available online. Promptly, you must carry out this registration within 180 days of starting a bitcoin ATM business. Furthermore, you need to renew this registration every two years.
After completing your registration with FinCEN, a cryptocurrency teller machines business must establish an AML and KYC compliance process. This is a document and followed-through process that a cryptocurrency ATM business must be ready to present on request. For the AML bit of this compliance process, it should include:
Appointment of an AML compliance officer to oversee the implementation and compliance of the AML process.
Establishment of policies and procedures in internal control to follow BSA compliance.
Internal employee training to familiarize them with AML responsibilities.
Frequent independent audits to review and check the AML process.
Risk-based check to review ongoing due diligence on customers.
The KYC program is part of the AML requirement as it involves how the BTM business identifies and authenticates customer identity. KYC is an important control procedure that helps in removing the risk that comes with financial crimes. BTM businesses require their customers to provide their phone numbers as an option for identity verification. When a transaction exceeds a particular amount, a photo ID is required to proceed with such transaction.
When you own a bitcoin teller kiosk, you need to test your AML/KYC control before going live. While you want to enjoy all bitcoin ATM business profit, you should be careful not to default on AML/KYC requirements.
How To Deploy Crypto Machine To a Location?
Starting an ATM operation in 2022 requires the right placement and strategic plan to guarantee profitability. One crucial element that you must have in your atm business plan is BTM location deployment. When deploying your machine, you should target high foot traffic locations that have long opening hours.
Deploying your BTM to strategic areas depends greatly on its ability to attract users in these locations. Its accessibility is another crucial point to consider. Convenience, speed, availability, privacy, security, and support are some of the criteria that you need to put into consideration when deploying your crypto machine to a location.
Bitcovault provides bitcoin machine deployment services alongside several others for people who aim to start a bitcoin ATMs operation. With your already planned a business model, you are well on the way to choosing a bitcoin kiosk of your choice to deploy to your preferred location.
Is It Profitable To Set Up A Crypto Atm Business?
Bitcoin kiosks are profitable once they are up and running. With the growing adoption of Bitcoin and other cryptocurrencies, the profitability from owning a bitcoin ATM is also increasing. According to recent estimates, one Bitcoin terminal has the potential to earn up to $3,000 per month. This figure can go higher with the increase in the number of daily transactions in high-traffic locations.
The calculation below takes into consideration the number of transactions per day with the average transaction size together with your commission fee. You can also carry out your own estimated calculation via our profit calculator.
The above calculation results in the profit estimate below with the months it will take you to break even.
Who are target customers of Bitcoin ATMs?
While you are plotting how to own an ATM, you need to have a wholesome view of who your target customers are and how to get them to interact with your BTM. Cryptocurrency adoption and usage is skyrocketing, and it is only logical that the target customer pool is ever-increasing. Interestingly, your target customers do not have to be tech-savvy individuals. Factually, the population with more adoption are more than the tech-savvy population.
The main customers of bitcoin ATMs are people who need to transact money instantly. They are the mainstream and unbanked users who need to transact anonymously, securely, and instantly. The unbanked community are particularly interested in what cryptocurrency and Bitcoin ATMs have to offer. Running an ATM business requires you to provide a solution to a problem that your target customer is facing. The solution for the unbanked segment of society is to provide them with digital wallets while replacing cash with crypto.
For most customers, they prefer to use cryptocurrency from BTMs because it is easy and quick to access. Bitcoin ATMs now stand as the best way to buy (and sell) bitcoin to the unbanked and underbanked customer base. Interestingly, the baby boomers and millennials make up more of the customers who are adopting cryptocurrencies through crypto kiosks.
Conclusion
There's no time like the present to explore the lucrative opportunity that Bitcoin brings to the market. The Bitcoin ATM business is an ideal option to consider the current market conditions and the boom in cryptocurrencies.
If you are just starting up or looking for more information on BTC ATMs, I hope this article will have immense help. We hope we've covered all of the essential chapters and issues relating to owning a BTC ATM Machine.