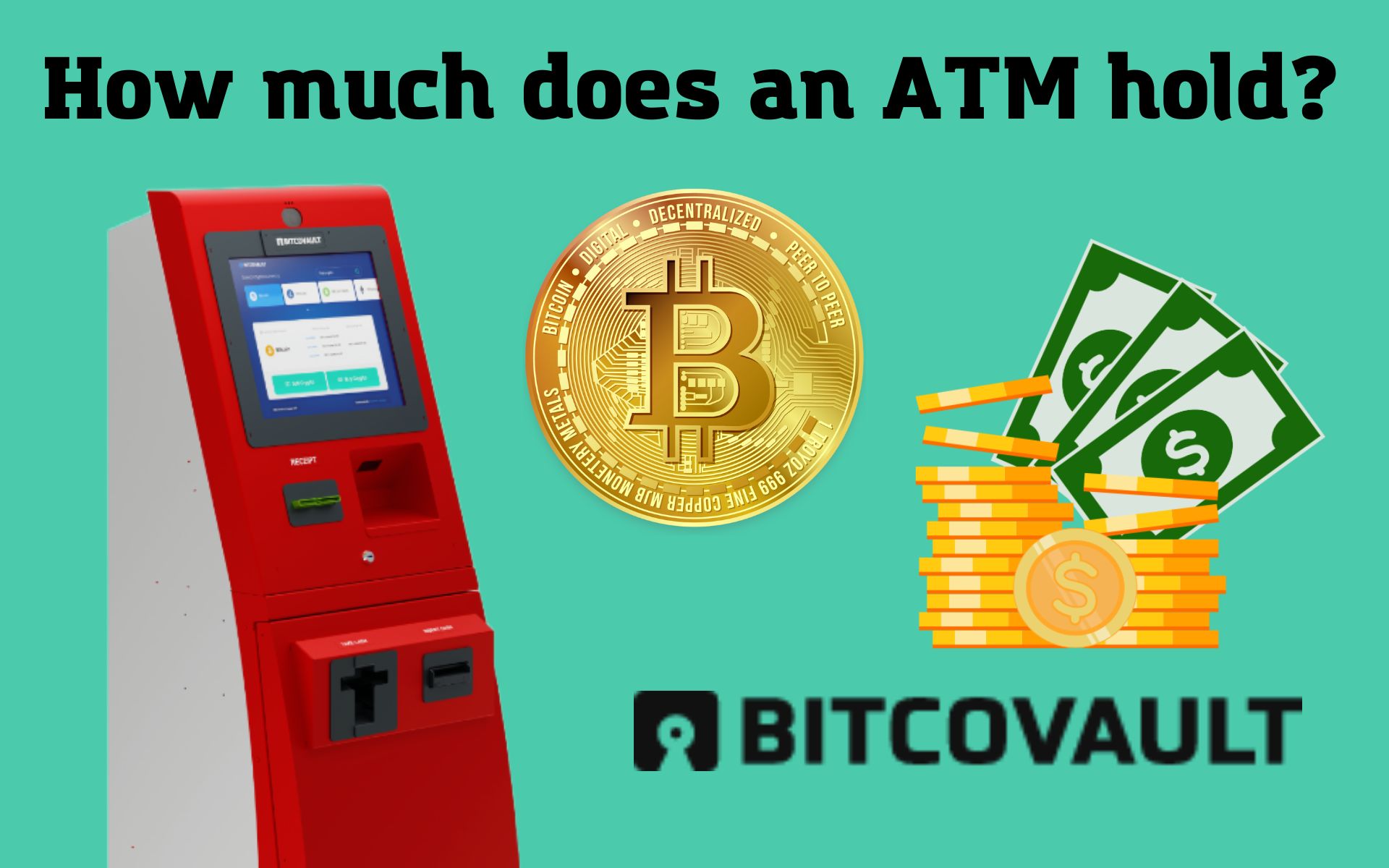 How much does an ATM hold?
An Automatic Teller Machine (ATM) is a computerized machine that enables users of a financial institution to do basic transactions such as withdrawals and deposits. The amount of money that an ATM can hold usually depends on a couple of factors, including the available denominations, its location, time of the day, and more.
However, the maximum amount (by design) that most ATMs can hold is $200,000. However, it is not common to find an ATM with such amounts unless it is located just right beside the bank, where cash refills are made more often.
By design, most ATMs have four cassettes (boxes where money is stacked), each with different currency denominations. Each cassette usually holds 22 packets of notes, each having up to 100 notes. Most ATMs in the US typically prefer having two cassettes with $20 bills and the other 2 with $50 bills. But this can change based on location and other factors.
How often are ATMs refilled?
Banks or the company in charge of stocking the ATM works out the refilling schedule depending on how frequently the ATM is used and its location. ATMs can be refilled daily, weekly, or monthly depending on usage frequency. Reliance on online transactions is also affecting the usage frequency of ATMs as most people today prefer making their payments online other than using cash.
The refilling amounts also depend on the usage frequency. For instance, an ATM in a busy area will often be refilled to full capacity to ensure there is enough money to handle all the possible transactions within a given day. Most ATMs are also automated to reduce the withdrawal limit when the cash levels inside the ATM go below a certain amount.
Banks can also do emergency refills if there is an unusual rate of usage that could cause the ATM to run out of cash before the planned refill date. ATMs have trackers that send real-time updates to the bank regarding their cash levels. So, when the ATM is about to run out of cash, the bank will always take immediate action to avoid service interruption.
Bitcoin ATMs - how do they work and how are they refilled?
Bitcoin ATMs facilitated the buying and selling of bitcoin using a fiat currency like the dollar. These ATMs also give users the option to purchase or sell bitcoin using their credit/debit card if they don't have cash. The maximum amount that these ATMs hold is also similar to the standard ATMs.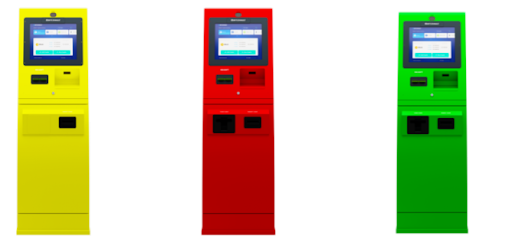 However, the rate of refill of these ATMs is more complicated than the standard ATMs because many factors come into play. For instance, fewer refills will be required if most people use their debit cards to buy or sell their bitcoin. Other factors such as locations and the amount that each individual withdraws will also affect the refilling rate of these ATMs.
Withdraw limit at ATMs
All ATMs have a withdrawal limit that is put in place to regulate the maximum amount of money that an individual can withdraw in a day. Without this limit, there is a possibility that one person could empty the ATM, which may affect several other people that intend to get cash from that ATM on that day.
The withdrawal limits also vary from bank to bank. Here is a list of the limits for some of the popular banks in the US.
Citizens Bank - $500
Discover Bank - $510
Ally Bank - $1,000
Bank of America - $1,000
Fifth Third Bank - $810
HSBC - $500-$1,000
KeyBank - $1,500
Morgan Stanley Bank - $5,000
Regions Bank - $808
Truist - $3,000
TD Bank - $1,000
Union Bank - $500
BMO Harris - $1,000
Capital One - $1,000
Charles Schwab Bank - $1,000
Chase Bank - $100-$3,000
Citi - $1,500-$2,000
It should be noted that the type of account you have with the bank also determines your withdrawal limit. For instance, a student bank account will have a significantly lower limit since banks don't expect students to have a lot of cash flow. Banks also give their customers an option to change their withdrawal limit as long it remains within the acceptable range. This usually happens with savings accounts where some people prefer not to have access to huge sums of money via the ATM.
Bottom line
There is no fixed amount of money that each ATM is supposed to hold. It all depends on the different factors that we shared earlier in this article. It should also be noted that two-way ATMs, such as the Bitcoin ATMs, will usually have fewer cash refills because part of the refilling is done by users who are buying bitcoin. As an ATM user, you don't have to worry about how much an ATM can hold because most of the time, banks refill them before they run out of cash.