Crypto ATMs for sale in United Kingdom
Bitcovault Crypto ATMs Сompany offers you to buy Bitcoin ATMs in United Kingdom with equipment delivery to your business location in UK.
Bitcoin ATMs for sale provided by Bitcovault is an excellent opportunity to start your own profitable business in United Kingdom in the field of crypto technologies with a minimum return on investment and payback period.
Adjust fees and control ROI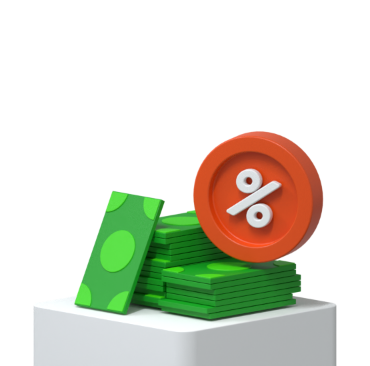 2 weeks lead time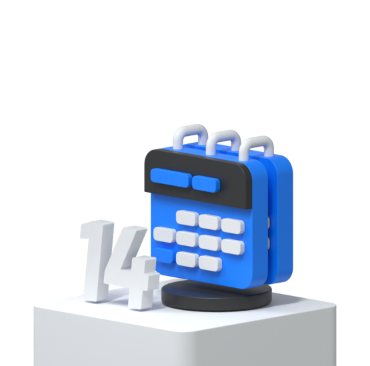 Free shipping across USA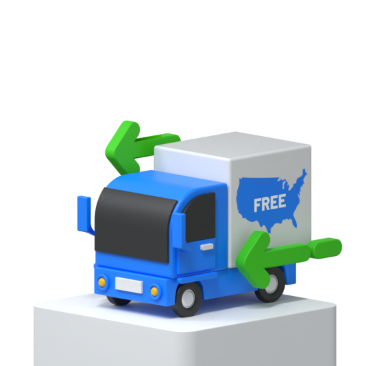 1-year warranty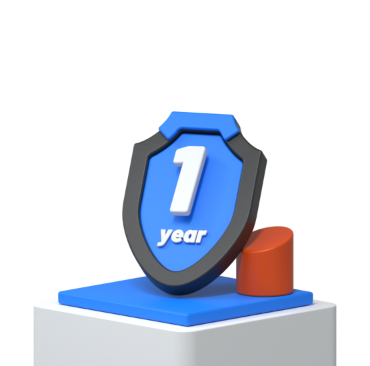 Ergonomically sleek and Smart Design with several color options to choose from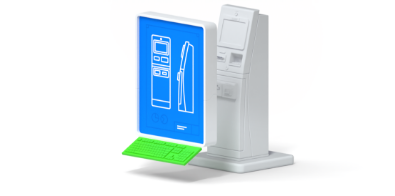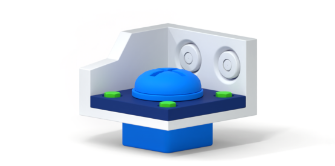 Easy to install with safety option to bolt ATM to the floor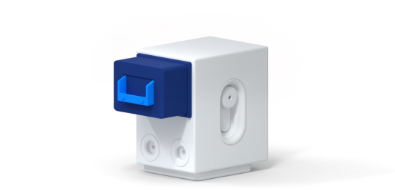 MEI Bill Acceptor with 1200 bill capacity AND Fujitsu Bill Dispenser with 1000 bill capacity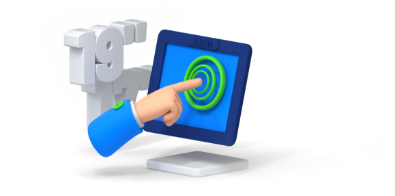 17'-19' Touch Screen options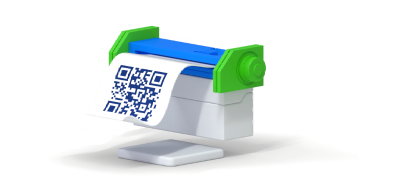 Custom Thermal Printer that prints QR Code receipts for your customers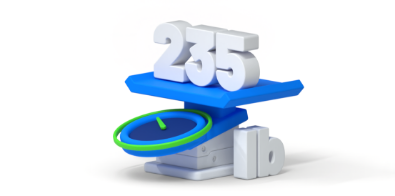 Built with robust steel material weighing approx. 235 lb.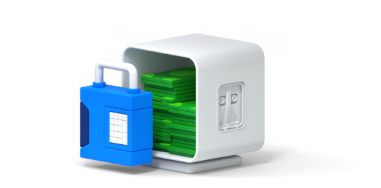 Designed for secure cash access through Double Panel entry equipped with electronic Audit Lock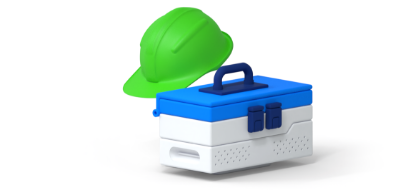 Simple access for First Line maintenance personnel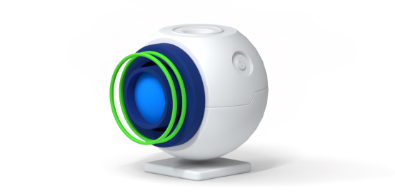 The most advanced webcam available
State-of-the-art software with reliable back-end access
About Bitcovault Bitcoin ATMs
Bitcovault teller machines for cryptocurrency exchanging: Bitcoin and Ethereum into fiat money (UK pound sterling, etc.) are reliable and flexible; they are manufactured by the company with a great experience in the field of fintech equipment and software development.
It is worth noting that the software installed on Bitcoin ATMs produced by Bitcovault is developed by a team of developers inside the company, which ensures the reliability and flexibility of the whole crypto system. We have also developed our own crypto wallet called Payperless - which guarantees that we have a state-of-the-art team of developers and technical support for our product - Bitcoin machines in UK.
The UK cryptocurrency market and regulation of cryptocurrencies
According to the FCA's Cryptocurrency User Survey 2021, about 2.3 million Britons own cryptocurrencies - that's 3.4% of the country's population or 4.4% of the adult population. Meanwhile, 1.9 million people owned digital assets last year. In other words, the number of cryptocurrency holders among Britons has increased by 15%.
The UK crypto market is now dominated by long-term investors: 49% intend to hold their digital assets for over 5 years, and only 16% intend to sell within 3 months.
Cryptocurrency regulation in the UK
There is no separate law regulating the crypto market or crypto ATMs in the UK. Digital assets are not banned and are recognized as property. However, crypto users can trade them, use them for barter, as investments, and access the services of decentralized projects.
Back in 2018, the Bank of England's Financial Policy Committee concluded that cryptocurrencies could not be considered money and therefore did not pose a systemic risk to the monetary and financial stability of the UK. However, because investing in them can be dangerous, the FCA and the Bank of England have repeatedly warned that crypto investors should be prepared to lose all their funds.
The FCA is the direct regulator of cryptocurrencies. In July 2019, the agency published the Crypto Asset Guidelines, which outline the basic principles for approaching and regulating digital currencies.
The guidance requires local exchanges and crypto startups to obtain FCA approval and comply with:
Under these guidelines, crypto platforms in the U.K. are required to be licensed to operate, and regulators have the power to require them to identify customers and report transactions of $1,000/€ or more.
Moreover, regulatory uncertainty prompted the FCA, the U.K. Treasury, and the Bank of England to create the Crypto Assets Task Force in 2018 jointly, which was designed to determine when and how exactly cryptocurrencies should be regulated.
The Taskforce aims to build a regulatory environment for cryptocurrency and blockchain businesses that:
42% of British holders of cryptocurrencies already use them to make purchases. The rest hold them solely for investment purposes;
47% of those surveyed plan to buy cryptocurrency in the future;

The recommendations of the Financial Action Task Force on Money Laundering (FATF),
Recommendations of the EU's Fifth Anti-Money Laundering Directive (5AMLD),
The industry recommendations of the Joint Money Laundering Expert Working Group (JMLSG).

Maintains the U.K.'s reputation as a safe and transparent jurisdiction for financial companies;
Ensures high standards of regulation in the financial markets;
Protects consumers and investors;
Allows innovative, compliant companies to grow.

At the same time, the UK tax authority (HMRC) views cryptocurrencies as a unique asset class whose holders must pay capital gains tax. Meanwhile, mining and stealing are subject to income tax in the country.

Understandably, though strict, regulation has attracted many large crypto startups to the UK - registration in the country allows them to operate legally throughout the EU.

The main advantages of registering a legal entity in the UK are the possibility to open an account in European banks, thus entering the European market, as well as tax optimization due to a wide list of agreements on avoiding double taxation with other countries. Additional advantages are quick and simple registration, low cost of legal entity maintenance, clear and understandable approach to cryptocurrency taxation, i.e., everything can be calculated, and the business model can be understood before the company starts its work.

Most crypto projects in the UK receive E-money License - a license to issue electronic money. This allows them to conduct the exchange of cryptocurrencies and settlements in fiat currencies, as well as to create a business using cryptocurrencies. Registration requires a share capital of €350,000, and the license takes up to a year. Crypto banks Wirex and Cryptopay, payment platform SatoshiPay, cryptocurrency exchanges Exmo and Coinbase, as well as crypto company Circle operate under such license in the country.

CHOOSE YOUR MODEL
FAQ on Bitcoin ATMs business in United Kingdom:
Yes, it is. A Bitcoin teller machines operator in United Kingdom could recoup his investments in 3 to 6 months of business operation. More information on return of investments into crypto ATMs can be found at our profit calculator page.
Bitcoin ATMs in United Kingdom market may go for as low as $5000-6000 and sell as high as $14,500. The amount for a crypto machine depends on the bitcoin ATM manufacturer and the features of the hardware. The Bitcovault BTC machine that you can buy in the territory of *the US* is a modern ATM that is flexible and reliable thanks to its robust software. All Bitcovault ATM models with prices and description can be found at our online store page.
Yes, it is. You could earn a monthly $2,000 commission on a $20,000 crypto transactions volume if you choose the right place for your ATM business in the territory of United Kingdom. ATM location is a separate question that is very important for the wealth of your business.
We sell Bitcoin ATMs worldwide: